The Wolverine State has a wide array of natural and urban attractions, coupled with awesome cars and guiding you back to the simple pleasures in life. Unfortunately, disturbing crime numbers are very high for some cities, so it's essential to know where it's ok to explore and where you should tread carefully.
Here are the 5 cities you need to beware of in Michigan:
1. Detroit
It's the birthplace of American cars, but it also struggles with many crimes that threaten to engulf its residents. Even though patrolling officers are very active in the city, violent crime is on the rise.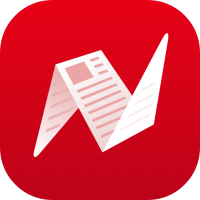 On the deep east side, in places like Bewick, Grey, or Jefferson, and the Heidelberg Project you will need to be wary both during the day and at nighttime.
Thefts, robberies, and assaults are quite common and women traveling alone need to be alert at all times. Pickpockets mix with pedestrians, so keep your wallet close and your purse strapped to your waist. There is violence on public transportation, so you might want to consider walking or biking.
2. Jackson
It's a place boxed up with crime, with a rate of violence 150% higher than the rest of the country. Car thefts, robberies, and assaults are still raging in the area, despite decisive action from police patrols.
Strolls, bus, or bike rides will be relatively safe in Jackson during the day. Women traveling solo should avoid walking at late hours. Pickpockets will be in bus stations or on public transportation, so guard your purse and wallet carefully.
3. Muskegon Heights
It's a distressed city, trying to make it over the crime wave that keeps going. Its crime rate is 90% higher than the rest of the country. Assaults and thefts happen all the time, so keep your valuables close if you don't want to be left without any cash.
Walks, bike rides, and exploring activities will be safe during the day as long as you are aware of the surroundings. Nighttime is dangerous in the city and women are encouraged to go out only in the daylight, especially if they travel alone. Public rides and Ubers rarely report muggings.
4. Benton Harbor
The city has wonderful parks and nature centers, but the views are seriously impaired by crime rates. Aggravated assaults are the most common crimes, and thefts can happen at any hour.
You can move about the city without worrying too much during the day, but make sure to stay inside after dark. Bus rides are usually free of pickpockets, so you might want to give public transportation a go.
5. Flint
The main challenges in the city are guns and drugs. It has gained a terrible reputation as a crime center and assaults, thefts, and robberies are still on the rise.
Women need to be very careful even while walking in the daytime since rapes have been reported in daylight. Walking, biking and other tourist activities are better if undertaken in groups. Be on the alert in buses too since pickpockets are making their rounds at least a few times daily.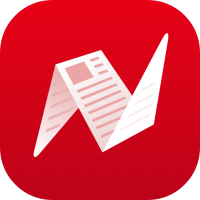 This is original content from NewsBreak's Creator Program. Join today to publish and share your own content.