Not many cities offer different vibes for each suburb and neighborhood like San Antonio does, but the rich and diverse culture is tempered by the need to stay safe. Assaults and thefts can happen any day depending on which area of the city you are walking or driving.
Here are the places you need to stay away from in San Antonio:
1. Pecan Valley
While the architecture is definitely interesting, you won't get much time to notice the mid-century homes because of the incredibly high crime rate, 500% greater than the whole country.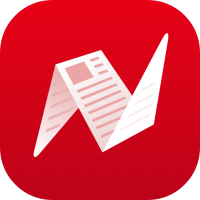 Gang activity and drug dealings are common here and you need to be very careful if you plan to go walking or biking on the streets. Avoid any type of exploration after sunset, especially for women traveling on their own.
Don't use public transportation late in the evening or at night because cash thefts and attacks are often reported.
2. Arena District
This neighborhood has been repeatedly rated as one of the worst places to live in San Antonio. Attacks and frequent thefts are hardly useful in drawing visitors around here, but if you absolutely want to see the place make sure you are outside only in the daytime. Women traveling independently should be cautious at all hours, even in the daytime.
Don't use cash to pay for anything or you will become a target and be followed after you get out of a store. Pickpocketing is often reported, so keep your purse close and don't lose sight of your wallet.
3. East Terrell Hills
The area is known for the good prices of homes, but if you take into account the crime rate that's almost 700% higher than the national average you will soon realize you must look somewhere else. Assault is the most common crime in this neighborhood and property crime comes in second place.
You might have good biking or walking experiences in the daytime but make sure you're inside after dark. Street corners and alleys will be dangerous for solo traveling women at any hour, including when it's light outside. If you decide to use public transit check that your purse and cash are firmly strapped to your waist.
4. Westwood Village
The architecture is not attractive, and the general look of the place is rather spotty. And that goes hand in hand with the 300% higher crime rate than the national average. The police presence is active in the area but even so, there is constant property insecurity.
Thefts can happen anytime, and burglary incidents are common. Be careful while using public transit and always watch out for suspicious persons when you walk around here. Don't be outside after 8 p.m. and keep wallets hidden to avoid becoming a target for crime.
5. Cable-Westwood
Its livability score is excellent, but crime is 200% higher than the rest of San Antonio. Property thefts are the most reported incidents. You can explore the place walking or on a bike in the daytime. Public transportation is also relatively free of pickpockets.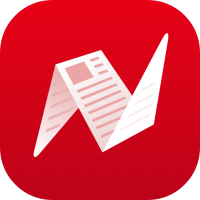 This is original content from NewsBreak's Creator Program. Join today to publish and share your own content.