While you may think Plano is completely safe as far as deliveries are concerned, it turns out you do need to keep an eye on your packages. It's not enough to have them on your porch. Bringing them inside might be the way to keep them safe since theft happened just a few hours ago on Willow Crest.
What are the details?
"Package theft - Gray Nissan Altima white male, late 20's? Drove by & spotted a small box on my front porch which was only slightly visible. He backed up into my driveway, hopped out & grabbed the box & was gone within seconds," the affected neighbor wrote.
Fortunately, he has some pointers about the vehicle the person was driving. "Still working on reading his license plates, but I have a couple different cameras that got some decent footage. Pretty certain the plates end in 675. The car has multiple stickers & guy has several identifiable tattoos."
The following descriptions were posted by the resident, and they go as a warning to everyone seeing them. Watch out for your packages if you spot such a car close by or the person that they mention.
"Description of the person involved – Hair: short, brown, Top: black t-shirt, Bottom: black shorts, Shoes: grey sneakers, Age: 28, Build: thin, athletic, Race: White, Other details: gold chain, tattoo on right calf Description of vehicle involved – Color: Grey, Make: Nissan, Model: Altima, Year: 2007-2012, Type: sedan, License plate: ___-P?675, Other details: N. Plano - willow crest."
How did people react?
Naturally, there was a shock that such a thing could happen in Plano, where neighborhoods are family-friendly, and the community is so supportive and tight-knit.
"What is wrong with some people???" a neighbor wrote.
"Dude, get a job. Help wanted signs everywhere," was another comment.
"No excuse to trespass nor rob anyone," was a decisive point of view.
"Excellent info. Need more like this, will be on the lookout, never hear about any of these people being apprehended," another neighbor added on the thread.
Have you seen this person or their car?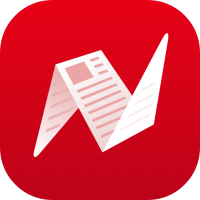 This is original content from NewsBreak's Creator Program. Join today to publish and share your own content.