An artist decided to send a one-of-a-kind butterfly machine to a teenager for his birthday. Odin lives in Tyler, Texas, with his parents and has non-verbal autism.
What are the details?
A few years ago, Odin went to visit a local museum and while he was there he saw a butterfly exhibit.
"Odin was so moved by it that he said the word 'butterfly' for the first time and just kept laughing with joy," his father, Tim Frost, said, according to Sunnyskyz.
The family shared his excitement on Instagram and the footage ended up reaching J. C. Fontanive, the artist who made the amazing machine and brightened up Odin's day.
"He asked for an address to send a gift to Odin to. We were assuming it would maybe be an art print as a card, but to our surprise, he sent us the same exact art installation! We were shocked and moved to tears," the father added.
The whole family was amazed by the wonderful gesture which showed care and compassion and the will to see a smile on the teenager's face. Indeed, the happiness that took over once Odin saw the machine work can't be put into words, but love, gratitude, and support were thick in the air.
"J. C. Fontanive hand-painted each frame and built the inner workings and motors by hand. He is one of the kindest and most talented humans we've met in this life and hope to get to hang with him face to face soon!"
"That night we just all laid in bed watching and snuggling together. Now it sits at the front of our house and is the first thing people see when you walk in. Such a great conversation starter and room calmer."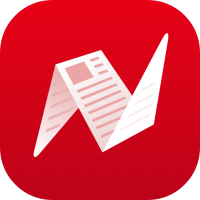 This is original content from NewsBreak's Creator Program. Join today to publish and share your own content.