Mayor Craig Shubert of Hudson, Ohio, issued a targeted public statement directed to the members of the city's board of education at the beginning of this week.
After speaking to a judge who confirmed that explicit content was being distributed in college-credit courses, the mayor gave them a simple choice. Resign or be ready to face charges.
What are the details?
The mayor issued a very clear statement, leaving no room for discussion. Given the gravity of the issue, his reaction was needed to make schools a safe environment again, as many parents are very concerned about the content their kids are taught.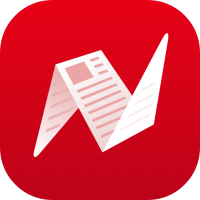 "It has come to my attention that your educators are distributing" explicit content "in the classroom," Shubert said during a meeting that took place on Monday night, as The Blaze reports.
"I've spoken to a judge this evening. She's already confirmed that. So, I'm going to give you a simple choice: Either you choose to resign from this board of education, or you will be charged. Thank you," he went on, not stopping at a warning but pointing out the consequences.
The ultimatum drew cheers and applause from those taking part in the meeting. The mayor also set a deadline. He wants all five school board members to leave their positions by the end of September, as noted by the Beacon Journal.
The outlet pointed out that it is not clear if the board members can be held accountable for classroom material.
"We've never heard of criminal charges filed against a school board for curriculum," Ralph Lusher, staff attorney with the Ohio School Boards Association, shared with the outlet.
How did the school district react to the mayor's request?
Superintendent Phil Herman stated that the "inappropriate and offensive writing prompts" were part of a supplemental class for writing sessions.
"The district immediately determined this writing resource should not be in the hands of our students, and on Monday, collected the books from the students enrolled in the course. It is important to note that at no time were any of these inappropriate writing prompts assigned as part of the class," he added.
"We did not exercise due diligence when we reviewed this resource and as a result, we overlooked writing prompts that are not appropriate for our high school audience. We feel terrible. At no time were any of these inappropriate prompts selected or discussed, but still, they were there, and they were viewable, and you can't unsee them," high school principal Brian Wilch said.
"It is clear that as a district we did not properly review this resource, and for that, we sincerely apologize. We take great pride in the instructional experience of our students and take very seriously anything that negatively impacts our mission to provide an educational program that provides for the development of each child in a safe, nurturing environment. Again, we are reviewing our approval processes to make sure that nothing similar happens in the future," the superintendent concluded.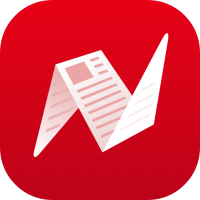 This is original content from NewsBreak's Creator Program. Join today to publish and share your own content.