A Frisco resident living in the Live Oak Village area got an offer to get rid of roof rats. That's how they realized that this is an issue around Frisco. They were also told that Stonebrook Ranch is already dealing with the rodents. Is this the time of year to act against rats in Frisco?
What are the details?
The issue is real since Collin County has plenty of rodents. Preventing nesting inside houses is an essential issue because rats can chew wires, damage your attic, and your vehicles.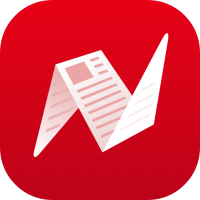 "So, a guy just came by and offered to rid us of our roof rats! Are roof rats a real thing? We had a rodent guy come by and tell us the area of Stonebrook Ranch has them," the resident wrote.
Several neighbors gave suggestions, and the rats' issue is something that is on many people's minds because they can cause real damage. And fixing it will cost a lot of money.
"The rat population is alive and well in Collin County. Get rid of any areas of overgrowth, tall weeds, firewood piles, garden pots, or supplies. They will nest anywhere they can. Including your attic and garage. They can chew wires under the hood of your vehicles and will also chew on wires in your attic. They can wind up costing you hundreds of dollars. They got to my SUV to the tune of $500+. Get pest control out to find all the areas that need to be 'plugged' so you can get rid of them," one concerned neighbor said.
"We had rat droppings in our attic when we first moved here and rat droppings in our yard on windowsills and along wood beams on our fence. Our guy bated up in the attic and baited traps in the yard. Sealed all possible entryways to the house. We have rats in the yard when I have birdseed. Other than that, no worries. None in the house. It was worth the treatment," is the situation another resident had to go through.
"Yes, it's true! We used traps. One was living between the outside wall and the sheetrock in our garage," a neighbor wrote, as further confirmation that this is indeed something that needs attention.
Another neighbor also explained how rats would end up on the roof. Nearby trees are the leverage they use to get up there and cause damage.
"If you have trees that are next to your house or touch roof, they climb up them and get in that way."
And if you happen to come by particularly resourceful rats, they will use anything to get inside.
"I've watched them climb the smooth posts of a wrought iron fence so I'm sure the brick and siding of the house are all they need to climb. They can even climb the thin round pole we hang a bird feeder from," is one opinion warning to take all precautions to avoid them.
What about the bait?
It's not as easy as getting rid of rats. You will also need to consider what could go wrong. The baits could contain poison and that will endanger your own pets and wildlife.
"The 'bait' could be poison. If the rat ingests the poison and your pet eats the rat it will hurt your pet. Please do not use poison bait. There are other ways to get rid of them. If you get a knowledgeable pest control guy, he'll know what to do and how to do it without using poison," is one relevant piece of advice.
Are you also dealing with a rat issue in Frisco? Which pest control option would you recommend?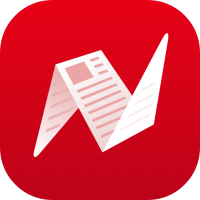 This is original content from NewsBreak's Creator Program. Join today to publish and share your own content.