A Missouri teacher gave up his job after he received termination threats for displaying an LGBTQ pride flag and pointing out that "everyone is welcome."
John Wallis had only taught two days in the new school year at Neosho Junior High when he was summoned to a meeting with administrators. The issue at stake was a pride flag he had openly displayed in his classroom. Students were thankful for his gesture, parents were not.
What are the details?
Wallis teaches speech and drama and said he put the flag up to show that "everyone in this classroom is welcome," according to a post on social media.
"This was an attempt to make my classroom more open and welcoming for all of my students, and nothing was ever taught about the flag because it stood there as a reflection of my classroom as a safe space for my LGBTQIA+ students," he wrote on social media on September 4.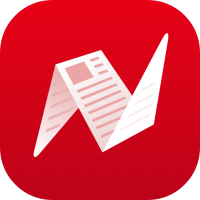 Several students were glad when they saw the flag.
"They said: 'Thank you for having the flag up. I wouldn't know where else to go,'" the teacher said, according to Insider.
When Wallis went to talk to the school administrators, he found out that a parent had got in touch with the school and that they were concerned Wallis "would potentially teach their child to be gay."
One of the administrators went on to compare the pride flag to a confederate flag and Wallis was instructed to remove it. He complied and took it down.
"A parent called last week to complain that I was going to teach their child to be gay. I was then instructed to take my flag and signs down. In fact, the use of the pride flag in my classroom was compared to hanging the Confederate flag in my classroom," he wrote.
Naturally, students were confused and asked why the flag went missing suddenly.
"This of course prompted students to ask why, and I answered truthfully while expressing that, if students had a problem with who I was, there were other open classes. This led to three or more calls from parents accusing me of pushing my agenda in the classroom."
Further action from the administrators followed and Wallis was asked to sign a letter agreeing not to discuss anything explicit in the classroom or his own preferences.
The letter was obtained by Insider and it says that if Wallis is "unable to present the curriculum in a manner that keeps your personal agenda out of your narrative and the classroom discussions, we will ultimately terminate your employment."
The teacher signed the letter and resigned on the next day. On social media, he wrote that the letter "was the reason for my resignation."
"Indeed, it appears that there is a different set of rules if you are an LGBTQ+ educator. There is never a problem when a teacher displays pictures of themselves and their spouses in a classroom, but I have a flag and it all breaks loose," he concluded on social media.
Wallis is suing the school for the threat he got, and he has filed a civil rights complaint.
"My administrators chose to believe the parents over their building's teacher. To say I am devastated is an understatement."
"Our practice is to not discriminate against anybody regardless of whether or not they are part of a protected class. Educators cannot teach religion, politics, or any other topic that is outside of the adopted curriculum," was the statement from Jim Cummins, the Neosho School District superintendent.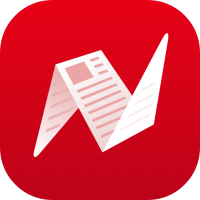 This is original content from NewsBreak's Creator Program. Join today to publish and share your own content.