Getting gas at the Kroger on Lebanon and Legacy will put a significant amount of money in your account on hold and the actual cost of the gas will be added to it. That's what happened to a resident who went to get gas from that location and ended up with an unexpected hold on her account.
What are the details?
The resident and her husband went to get gas at Kroger and their checking account had a hold on it for 4 times the amount they paid for the gas. They felt it was wrong to do that and asked the attendant to explain what was going on.
They were simply told that this is done now and that the hold will be gone in 4 to 5 business days. They still felt it was unfair, not to mention they paid extra for the gas they got.
How did people react?
The rest of the neighbors in Frisco were glad to know before they go there and some of them will be heading to different gas stations from now on.
"Thanks for the heads up, I won't be going there," one user wrote.
However, it seems that the high amount put on hold doesn't happen for everyone.
"I just went there last week, and it didn't happen to me. And it was only about my 3rd time ever filling up there. That is just crazy!" one user reacted after the post.
"I did too and they did not put a hold on mine either. I was only charged the amount of the gas that I got," another resident wrote after getting their gas from that particular Kroger.
A useful suggestion given by a different resident was to just "call your bank and they will release the hold. If gas stations are going to put holds, they need to post notifications above the card scanners!"
However, Kroger did fulfill that requirement and some residents noticed the signs posted about it.
"Kroger has it posted near the pump."
"It is on every gas pump at Kroger, 7-11 and Tom Thumb."
Some people are used to seeing this type of hold and for them, it's not something out of the ordinary at all.
"This is completely standard. They don't take any money, it is just reserved in your account until the real charge posts. Rent a car or hotel if you want to see big holds," was how one user put it.
What if you want to avoid the hold?
Paying with cash seems to be the only way to avoid this practice and being able to use all you have in your checking account.
"I suggest using cash to avoid this situation," was a useful opinion from one resident.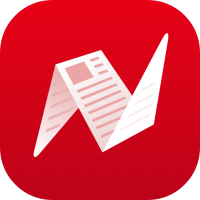 This is original content from NewsBreak's Creator Program. Join today to publish and share your own content.