Several leftist college students from the University of Florida gave their view on how lessons should be taught in the classroom related to the attacks against the United States on Sept. 11, 2001.
According to The Blaze, they don't think the main concern should be about who carried out the terrible actions, but rather on criticizing the country.
What are the details?
Campus Reform recently set out to interview University of Florida students about their thoughts on 9/11 and the way it is brought up in the classroom. Reporter Ophelie Jacobson talked to the students, and it turns out that many of them feel that "gruesome details" need to be skipped and that it's essential to "avoid placing blame."
One student said that the curriculum should avoid open discussion about who was responsible for the attacks and the lives that were lost on that day.
"We don't need more nationalism in this country...we need more healthcare. I think they should focus on faults, not how amazing we are and how we need to be superior because we're not," another student said.
"In terms of propagating this idea that our nation is the best no matter what...I would agree that that should be avoided," was another opinion on the issue.
According to the outlet, exceptionalism is something the students are in complete disagreement with.
"It's a dangerous mindset to teach young people ... because I think that's the reason why a lot of people grow up to be kind of extremists and, like, really nationalistic," yet another student said.
"I don't think we should be talking about the greatness of the country," was a similar point of view.
The conclusion pointed out by one of them is that 9/11 should be "taught in a way that doesn't really target, like, more like, who did it, but, like, more like, how we can, like, move forward and, like, different, like, healing processes that we can go through to, like, to make everything, like, you know, good again."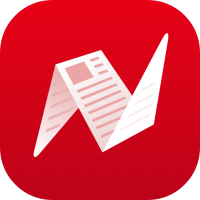 This is original content from NewsBreak's Creator Program. Join today to publish and share your own content.