An otter was spotted in a heartbreaking moment, as he was unable to find kelp and use it as a blanket to stop him drifting during a nap. Instead, the otter took plastic to wrap himself up while sleeping, with all the risks it means if he becomes trapped in it.
What are the details?
Photographer Douglas Croft, 60, from San Jose, California took the saddening photos in Moss Landing Harbor, in Monterey Bay.
While the otter keeps smiling for the shots and looks completely at ease, plastic can be a serious threat, according to Caters News.
"When I came along, he was already rolling in the discarded bag. Often, otters will wrap themselves in kelp to keep from drifting while they nap. It appeared that this one was using the plastic for that purpose," he said.
The issue is a serious one and the photographer got in touch with the experts. It may look cute, but animals don't really know what plastic is. And even though the other needed a lot of convincing to give up his new type of "blanket" it was the safest thing for him.
"It is heart-wrenching to see, and it is a big problem. We retrieve mylar (foil helium) balloons from the bay all the time, people just let them go and they have to come down somewhere. I contacted the Marine Center when I saw this happening, and they sent a boat to retrieve the plastic, though the otter did not want to give up his 'blanket'. It's cute but it's so dangerous," he concluded.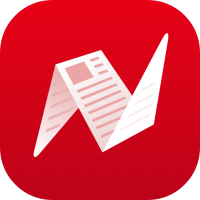 This is original content from NewsBreak's Creator Program. Join today to publish and share your own content.