Stefano Ulivi got to meet a blue shark face to face. He wasn't scared by the encounter and the rare event even included a spontaneous kiss from the shark that was trying to find out what he was doing there.
What are the details?
Stefano, who is from Florence, Italy, was guiding a group of divers underwater around Azores, Pico Island when the shark decided to stop by.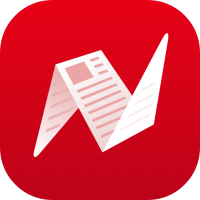 A curious blue shark started circling him and then swam up very close to the diver and there was no telling what he intended to do.
"Honestly, I was not scared. It was incredible of course, usually, sharks are super curious, they come close but at the last moment, they always change direction. I was full of emotion, things like this only happen once in a lifetime," Stefano shared with Caters News.
And there was a reason why the shark got the courage to come up for a personal encounter.
"That shark was already with us for two hours, so I thought it was used to seeing strange things in the water like us with our bubbles, so he felt comfortable and brave enough to check me out."
After dwelling for a few minutes near the diver, as if trying to chat for a bit, the shark did an unexpected thing. He planted a "kiss" on Stefano's face, leaving him bewildered.
"Sharks don't have hands, but they do have an incredible sense of smell, called olfaction, and use their nose for touching and trying to understand what we are. Practically the shark was curious to know if I was food or not and if not what I was," Stefano added.
The diver is convinced that sharks are misunderstood and that as long as you know how to behave around them nothing dangerous can happen.
"During my job I had the chance to meet a lot of different people, divers, and nature lovers, 50% of them have the idea that sharks are dangerous animals. But generally, if you follow the rules of our briefing nothing happens, we spend almost one hour briefing everyone before the dive, to explain the behavior of the animals and how to share the ocean with them. Only once did I see something dangerous, which happened because a client tried to grab the dorsal fin of a shark pretending to swim with him like a mermaid. That's not a thing to do when you do not have any experience," he explained.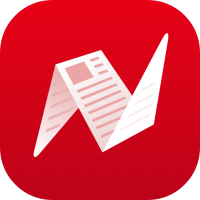 This is original content from NewsBreak's Creator Program. Join today to publish and share your own content.