Betty Vitale-Neal, 62, from Amesbury, Massachusetts, has set out to make every schoolgirl's dream come true. The woman has donated over one thousand dresses to help all girls attend prom in memory of her daughter.
She came up with the wonderful idea after giving away her daughter's prom dress helped one girl enjoy the special event. And she's brightened up many lives since then.
What are the details?
Betty always remembers that Tammi told her she would be so excited when her own kids could go to prom, so she started out on a mission to make sure that happens for all girls. This way joy and happiness will build special memories for many schoolgirls while keeping her daughter's memory alive.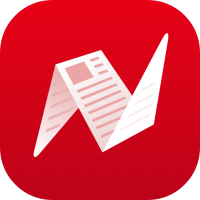 She never imagined that so many people would get interested in the dresses, but several parents got in touch with her and shared how they had to make difficult choices between paying the rent or letting their daughters go to prom.
And her initiative took off as inspiration around the world. People have donated dresses, shoes, and jewelry worldwide, contributing to a legacy of faith and smiles for the woman's daughter, according to Caters News.
"I like what I'm doing for the girls, I love that Tammi's name is getting out there and my family are so proud of me – I'm just happy I can help these girls. They normally are so excited that they give me a big hug, a kiss and thank me, the parents are so thankful too. I come home every night and talk to my Tammi, telling her how many dresses we gave out each day so it's rewarding. Tammi really looked forward to her prom, I sat up waiting for her with tea and when she came home, she talked to me about what a good night it was for her. I remember her saying 'I can't wait for my own daughter to be doing this,'" Betty shared.
Even though that wish didn't come true, Betty fulfills dreams all the time and lets Tammi know about every good deed done in her name.
"I feel proud of what I have done in Tammi's name, especially this year. I believe every girl should go to prom, it's something that can never happen again – you can get married again, but if you miss prom that's lost for the rest of your life."
Betty keeps prom in her heart as a special occasion for her daughter and the charity she set up is focused on generosity and kindness for that event, so every girl gets to enjoy it and cherish it for years to come.
"We must have tried on 50 dresses, going back and forth, we were there for five hours when she finally came out with 'the one.' She was so excited about it, she had bought shoes, gloves, and the jewelry," Betty recalls.
And dresses keep flooding from everywhere around the world. People get excited and truly touched by the kind project meant to bring great memories to every girl.
"Girls I gave dresses to three or four years ago approach me to ask how I am. I don't remember all their names, but two girls even won prom queen with dresses from me. My husband tells me I should be proud that people recognize me, it makes me feel like a movie star. I come home, and I'll go onto the little deck where I talk to Tammy, I say we gave away 20 dresses so that's 20 more girls who know your name," Betty concluded.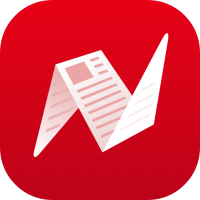 This is original content from NewsBreak's Creator Program. Join today to publish and share your own content.