A big brown bear and his new best friend love to go fishing together. Archie the brown bear and Veronika Dichka met when the woman rescued the bear from a safari park that was going out of business.
She took the brown bear in two years ago and they have been friends ever since. The brown bear doesn't mind being a pet one bit and they enjoy fun times in Novosibirsk, in southern Siberian Russia.
What are the details?
"We rescued him from the safari park but can't release him into the wild as he has lived in captivity his whole life," Veronika said for The Epoch Times.
And they became friends for life. They treasure each other's company and spend quality hours out on the lake.
Veronika is always ready with fishing rods, and they wait together for the fish to bite, while Archie bravely resists the urge to jump in and start hunting for his food.
The woman also shared details about the brown bear's personality since he spends every day with her and they both like water so much.
"He loves it very much when I take him to new places, so this photoshoot was a pleasure for him!" she said.
Such an amazing friendship just goes to show you should never assume the worst in any circumstances. Archie learned how to behave, and he is great with Veronika. And the affection and the unique bond they share grows stronger each day. Bears are capable of love too and in this case, it's proportionate to size.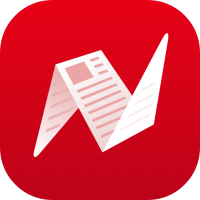 This is original content from NewsBreak's Creator Program. Join today to publish and share your own content.