Rachel Burditt, better known as Declutter Darling, has set up a business that brings calm and organization in any messy situation. From teenagers' rooms to celebrity wardrobes, she has seen it all. And she keeps striving to make everything look neat and comforting. Because at the end of the day Rachel believes her mission is to help people relax and evade stress while learning to enjoy their homes in a new way.
What are the details?
Ever felt like you can't breathe because every available space in your house is taken up by things you don't even need? That's where Declutter Darling comes into the picture.
She will fold your clothes precisely as they should be, will color coordinate outfits, will place storage boxes and baskets in the right spots, and will eventually let you breathe and realize what a beautiful house you have.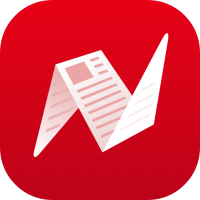 Dust and clutter certainly bring a shadow to the atmosphere in your house, so Rachel's work makes a difference in each customer's life, according to Caters News.
She started out tidying places as a hobby and now she sets to decluttering people's homes as a full-time job. And when she needs extra help, she takes staff with her to clear up larger houses and estates.
"It's an incredibly satisfying thing to do and I absolutely love it. I've always been neat, and I enjoy tidying and organizing my home, and it made sense to me to try and turn that into a business. I like to think I provide a good service. I work hard, and at the end of the day when I go home people are able to relax much more easily in their own homes," Rachel, 36, shared with the outlet.
She has two kids, so she also gets plenty of opportunities to clean up frequently in her own house, but her love for neatness goes beyond that. And there's another side to it as well. Finding out new things is one of the reasons why she likes her job so much.
"Also, a part of the satisfaction is being curious about other people's homes," she added.
She started this business with no previous experience, but with a lot of determination and goodwill.
"I had not worked in the industry before, but I knew when I had my kids I did not want to go back into sales. I thought there was a gap in the market and decided to start my own company. I started it off by posting a lot on social media, and it's just grown from there, mostly from repeat bookings and recommendations."
Her Declutter Darling business attracts a variety of customers, from celebrities to exhausted moms. And she gets back to everyone who calls her, always doing her best to transform living spaces and bring up the great things in each home.
"I often have mums who get in touch to ask me to help organize their children's things. But I also go to footballers' wives – I can't name any – and help organize their wardrobes. They have such beautiful clothes, and it sometimes makes me a little envious. People just realize it's what they need when they're very busy."
She's dealt with challenging spaces and a few unusual demands too.
"The strangest job I've had was when the house had chickens running around the living room. I'm not there to tell people they can't keep chickens in there if that's what they want, but dodging chicken poo wasn't easy. I've also been through teenagers' bedrooms with moldy cereal bowls and mountains of clothes. Amazingly, they always thank me when I'm done, as well as the parents. Some clients prefer to be with me when I start decluttering, but others just leave me their keys and let me get on with it when they are out," she concluded.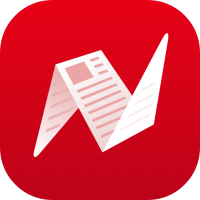 This is original content from NewsBreak's Creator Program. Join today to publish and share your own content.