Moving to the place where the state citrus industry started will give you great choices for outdoor fun times, original festivals, and a lower cost of living compared to other cities in California.
Here is what you need to know before you decide to call Riverside home:
1. It won't get you broke
Deciding to move to Southern California doesn't mean spending all your savings or living in constant debt. Riverside is part of the Empire Region in California where the cost of living is 13% lower compared to the rest of the state.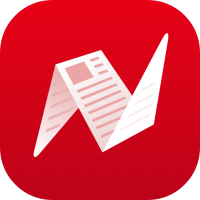 Renting an apartment in Riverside will cost an average of $1,200 and the median value of a house here is about $287,000. So, you can live a comfortable life in this sunny place, completely within your means.
2. You don't have to drive everywhere
If you dream of going to different places without getting behind the wheel, Riverside is just the place for you. It offers several options for cross-country trains and there is reliable public transportation. Single-day passes or monthly ones will get you on day trips to Orange County, Ventura County, or even Los Angeles.
For travel inside the town, you get to pick from more than thirty bus routes in the metropolitan area and there are also out-of-county trip options available. It's the perfect time to give your car a well-deserved break.
3. Study opportunities for different lifestyles
Whether you're just starting college, or you are a returning student, anyone can earn a degree in Riverside. From citrus farming to writing, business administration, exercise science, social work, or psychology, the universities in this place will get you up and running toward the degree you wish to achieve.
Liberal arts are also popular here, with programs designed for culinary arts, performing arts, or cosmetology.
4. You only have fun in the sun
Unlike other SoCal cities, Riverside's weather is heavily influenced by the Mojave Desert. That means that the average yearly high temperature goes up to 80 degrees and the annual low sits at about 50 degrees.
Riverside gets great weather, very few rain showers, no snow days, and sun all year round. It's the perfect place to smile all the time and have fun outdoors at any age.
5. Re-connect with nature
Amazing mountain views, lush greenery, or intriguing hiking paths are all available in Riverside. You get your pick from several parks and trails, you can take long walks on shrub-covered mountains, take a serious dose of fresh air while observing migrating birds, be amazed by the yearly poppy bloom that engulfs the mountains in unique colors, or relax in the beautiful gazebo placed in a peaceful and fragrant rose garden.
6. Golf courses all around
Riverside was one of the first cities in Southern California to get a golf course. Today you can choose from several notable courses that will challenge your skills, combine hiking with golfing, change elevations or you can play in the middle of eucalyptus trees, pines, and palm trees.
7. Citrus rules
This city is where California's citrus industry was born. That means oranges, lemons, grapefruits, and other types of citruses are staples in any local farmers' market.
And you can also explore 400 acres filled with colorful varieties at California Citrus State Historic Park.
Source/ attribution: https://www.extraspace.com/blog/moving/city-guides/things-to-know-about-living-in-riverside/