Moving to Salt Lake City doesn't just add scenic views of the mountains. You will also get to experience the vibrant local culture in Utah's capital city, affordable prices for your new home, and an accessible job market. This is the right place for all types of home buyers. Salt Lake City offers something useful to everyone and delights you at any age.
Here is a list of the neighborhoods you need to check out if you plan to buy a house in Salt Lake City:
1. Central City
It sits right at the heart of Salt Lake City and is an ideal place to buy a house. If you want to settle down in SLC there is a variety of styles to choose from. Cozy cottages, Craftsman properties and so much more will have you spoiled for choice. And an added advantage is that the cost of living, and the house prices are lower than the city average.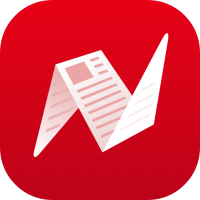 The median price for a house is about $208,500 and this neighborhood is safer than 74% of other Salt Lake City areas. The low prices are one attraction in itself and the wide stretches of open green space coupled with plenty of shops and restaurants where you can have a good time could turn Central City into the ideal place to move.
Your car will also get a break since this is an area where you can reach most attractions on foot. So, add the savings on gas to the other advantages in store.
Explore the walking trails, try out the sports courts, discover sculptures and engraved stones, watch wildlife, or see birds from around the world. The science and art exhibits will make you wonder and the amazing food and drinks to pamper your tastebuds will soon convince you there's no place like Central City to call home.
2. Greater Avenues
You will get a big chunk of action when you choose a house in Greater Avenues! It's a popular neighborhood in SLC, only ten minutes away from downtown. Known as "The Aves" to locals, this place has a grid structure, so it will be easy to find your way to shops, restaurants, and other things you want to do. The area is family-friendly, and it has good schools such as Ensign Elementary and Skyline High School. You get your pick from Victorian homes, little cottages, or Craftsman houses. Most of the buildings around here are connected to the city's history.
Make sure you visit the Cathedral of the Madeleine for unique stained-glass windows and wonderful murals. You can take part in public events, go hiking on City Creek Canyon Trail to be closer to nature, or discover local architectural wonders. The French toast, breakfast tacos, "freestyle" tacos, fusion cuisine, or vegetarian dishes will surely win you over. A house in Greater Avenues has an average price of $443,000. This area is safer than 95% of other Salt Lake City places.
3. East Bench
Located at the edge of the city, East Bench gives you time to relax after the buzzing downtown. It is still useful for a quick commute because it has easy access to major roads. And when you want to have a great time there's no need to leave the place.
East Bench has a zoo, an interesting golf course, shops, and flavorsome restaurants. There are also good local schools such as Indian Hills Elementary School, so settling down with your family here wouldn't come amiss. The amazing views of the city and the range of choice from brick ranches to historic houses will offer you just the right property to call home.
A house in East Bench costs an average of $480,000 and this neighborhood is 84% safer than other SLC areas. It is an ideal choice for families, retired people, young professionals, or single people. And if you bring your pets with you let them run free and discover this amazing place at Rotary Glen Dog Park.
4. Yalecrest
This is the place for a laid-back way of life. Quaint and quiet, Yalecrest is 79% safer than other SLC areas and hosts amazing natural areas such as Miller Refuge & Nature Park. It's a great option for families with kids since there are plenty of good schools around. Tudor houses and brick Craftsman properties are most commonly available.
You can hike on scenic trails, wonder at the view from two beautiful bridges, play softball with your family, dive into shopping, take part in events for all ages and taste some awesome pizza, build your very own pie, or sample delicious Chinese dishes.
The average price for a house in Yalecrest is about $405,000 and it's an ideal place to live for families and retired people.
Information source/attributions: https://www.extraspace.com/blog/moving/city-guides/best-places-to-buy-a-home-in-salt-lake-city/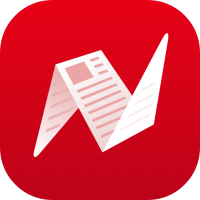 This is original content from NewsBreak's Creator Program. Join today to publish and share your own content.