Breakfast at McDonald's can bring surprises too. If you thought you just breeze through it and by the time you think about it you're far away, driving with your own thoughts, this story could make you stop and take the time to notice everyone around you.
For one family the kindness they received from strangers made the day.
What are the details?
A woman and her husband were waiting in line to get their breakfast order at a McDonald's drive-thru. Early morning is hardly the time for extra energy but for some people, it just comes naturally.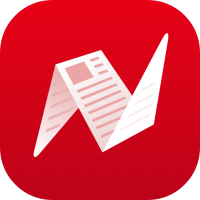 While wondering why it was taking so long until their turn came, the wife spotted another car that had two boys in the back seat. She started waving at them and trying to make them smile. Their mother driving the car was very happy to see her boys entertained and it made for a good time for everyone there, according to Sunnyskyz.
The surprise came when the couple finally made it in line and got their breakfast. Just when the woman was about to pay the cashier at the window told her the mother had already taken care of it.
Kindness offered and kindness received. A tasty breakfast as a thank you note for making two kids happy. The exchange was surely worth it.
Take the time to do something nice not because of what you might get out of it but simply because you enjoy seeing people happy and in a good mood. That will come back to you. Little things matter more than money and you can never replace genuine feelings and a smile coming from the heart.