Grandma Droniak is 91 years old and a star on TikTok. Her funny, witty, and insightful posts will bring you a good dose of positivity, good vibes, and the down-to-earth arguments you need to turn your whole life around and be successful.
How did she capture her fans?
It was simple. Grandma Droniak was just being herself. She's funny and approachable and gives a different angle on trendy topics, so people couldn't help being drawn in.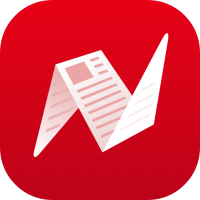 Her videos are a joy to watch, and when you get to a funny part you will simply not be able to stop laughing. Smiles and a great mood seem like built-in features for her.
"Hi everybody. I'm going to be a Tik Topk. No … a Tik … Tok. I don't understand a Tik Tok. I'm going to be like a clock," she starts off the giggles.
"I don't think about how old I am. I just feel like 65," the grandmother says.
"Who has Only Fans? Not me. I always had air conditioners upstairs, downstairs. And I don't use the fans," she goes on.
"I do not smoke. That's why I'm living longer. It's no good for you. But if you want to smoke go ahead. You're going to have a short life, okay?" is her opinion about smoking.
"I read the Bible every day in the morning, and I don't swear. It's not nice to swear," she adds.
"Thanks for a million followers. A million people watching me. Thank you," is the endearing song at the end of the video.