A special horse stole the show at a maternity photoshoot for an Indiana couple. Amanda Eckstein and Phillip Werner were taking photos with their horses when one of them decided to really "smile for the camera" as instructed. And that huge smile captured everyone.
What are the details?
If big smiles could be measured, this one would surely win out. A horse made a point of smiling in a great way and the maternity photoshoot turned out amazing for everyone there.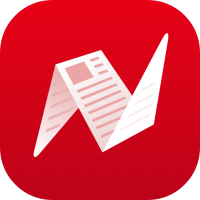 Buckshot, a 12-year-old Tennessee Walker, is the horse who just couldn't help giving the couple his widest smile ever. And they laughed so much they will remember that day for a long time.
Photographer Kristen Zaffiro captured the funny photos and shared them on social media.
"This photo session…I laughed so hard! Who knew when I told this horse to smile, he would! Best maternity session ever," Kristen wrote in her post.
How did people react?
The hilarious moment got thousands of comments and many people had a great time looking at the photos and feeling the positive energy from every single one.
"Many horses love to learn tricks and can have a great sense of humor!" one user wrote.
"I just love this! Thanks for the chuckle. Congratulations on the little one!"
"These are awesome. So much love for the pictures. Congratulations to the family, including the 4-legged ones."
"This is the cutest thing I have seen in a long time! I'm surprised momma didn't have that baby right then and there! Great photography Kristen! You are phenomenal"
"Love this picture! It's the best, the horse definitely wanted to be a part of the happy family picture!"
"Those are not photos. They are memories made for them to have in photos to tell their child. I love it. Made me smile and laugh so hard. Beautiful work."
"This is hilarious! There is always one in every group you can't take seriously! Job well done crazy horse," is another comment.
"This was so funny that I had tears in my eyes! It's also one of the most beautiful and touching things I have seen in a very long time. Bless this beautiful family and their very special horse. I hope he has his own bedroom in the house."