Is anything more refreshing than a full-size giggle moment? Home Depot turned out to be the best place to have some fun for a mom and her baby. Tune in to see for yourself.
Ever thought shopping trips are a waste of time and did all you could to get out of those chores as fast as possible? You might pause next time and try laughing for a while. No matter your age, it's the little things that matter.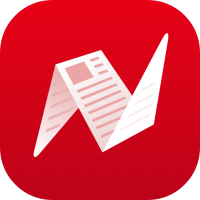 And the way you kick off Monday or any day of the week could prepare you for major accomplishments. Positivity comes from within, and a full-bellied good laugh is the starting point to a great day.
A baby at Home Depot just proved an essential point. Being delighted doesn't take a lot of money and you don't have to wear high heels and have fancy clothes. Just waving at him and pushing the cart gave him so much joy that you can't help smiling with the little boy.
Don't give up and help others along the way. Every chance you get to support someone will come back to you and if you do it all with good cheer and stay positive you will soon notice how your life goes in the right direction. No setbacks or arguments. Just positive vibes, compassion, and giggles!
Go on, Monday is not dreadful. You can make it through anything!
And if you ever feel down or worried watch the video again. It will remind you how strong you are. Be happy and bless everyone around you. Laughter and glee are contagious. Spread them and they will come back to sustain you in hard times.