Pat Pollifrone found a young deer close to his house. She was sitting all alone looking forlorn when he got home from work last week. He watched out for the deer's mother coming back, but nothing happened.
After that, he tried guiding the deer to the forest close by. The next morning, his little visitor was back sitting close to his house.
"So, I guess we have a deer now," he said.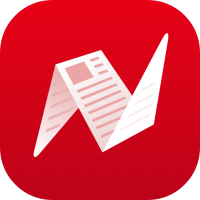 On looking at her closely, the man realized the baby deer needed help. She had an eye infection and could use a good meal. So, the man started looking after the deer he now calls "Bambi." He treated her eye infection and started her on goat milk to get some strength.
"Bambi is in our care now. If she chooses to go back into the wild, she is free to do so. Just helping her get on her feet. She has been drinking goat milk and walking around the yard today and the infection in her eye is looking a lot better after applying Neosporin," he wrote on social media.
And he wasn't the only one who felt like helping!
His dog Zoey decided the deer needed someone to watch out for her. Zoey made sure the baby deer was safe and comfortable and they became great friends, napping, playing, and sometimes eating together.
Zoey doesn't let one day go by without showing the deer how much she is loved.
"Poor baby, I pray she gets healed, I think you guys are doing a great job, thank God for your love and support," was a comment from a user.
"What a good man and beautiful animals to welcome her. I am so thankful to you for being such a beautiful soul," was how another user felt about it.
"You're a good man! And a great dog! Hopefully, she returns to full health!"
The friendship between Zoey and Bambi is inspiring and goes on to prove that beautiful souls will find each other no matter what. And the need to protect and care for someone else is the same for animals. They will always stand by those in need, vulnerable or hurt.