Trench, a popular guitarist, shared many videos with him playing covers of amazing songs while his loyal friend, Maple, listened "with a smiling face full of love."
After Maple crossed the Rainbow Bridge, Trench felt that she deserved a special goodbye, one that would convey his gratitude for all the memories they made together in 12 years of trust, devotion, and commitment to get over rough times.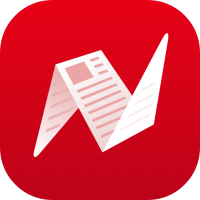 "It is with a very heavy heart that I write this, Maple passed away last night. Maple has been my best friend over these past 12 years, from the first moment we met, and she jumped into my arms we have been inseparable. The bond we shared is indescribable. She followed me everywhere and we did everything together. Music helped calm her down when she felt anxious or scared during thunderstorms, and I loved nothing more than to play for her every day. I feel so very lucky to have had her in my life, I don't know what I'm going to do without her. Thank you for letting us share some of our moments together with you. I hope Maple has helped bring a smile or some comfort to you over the years, and I take solace in the fact that she will live on through these videos. I love you Maple," the musician shared on social media.
"We went on so many adventures together, and she was always there for me with her unconditional love through difficult times. Music helped to soothe and comfort her. She would lay beside me with her head in my lap and listen to the guitar until she fell asleep. There are a lot of videos that I filmed with Maple which I never posted, or videos I didn't finish editing, that I might release in the future. Thank you for the love and support you have shown us," he added.
Here is the latest video with Maple, with a touching caption 5 months after the loss. Losing his best friend made it hard to go on, but healing is coming gradually, helped along by people's goodwill and affection.
"It has been a difficult few months. Losing Maple has been so hard. She was our light, our world and we miss her terribly. Thank you to everyone that has reached out with kindness and support, your love has been overwhelming and very appreciated. As time helps to heal, I hope to return to music and creating more again soon. Thank you for your patience and understanding."