A bride-to-be thought it would be inspiring to have a peacock taking part in her wedding ceremony and possibly walking down the aisle. The request was shared on a social media group and the exotic initiative sure met with mixed suggestions. Find out whether a peacock could really blend in for the love occasion.
What are the details?
The bride was in doubt and didn't know how to go about renting a peacock. However, the dream occasion made it worthwhile to reach users and get their opinion. One of her friends turned to the group "That's It, I'm Wedding Shaming" to find out how to go about finding the exquisite bird.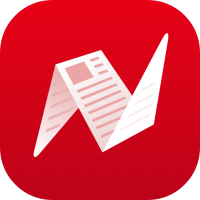 The reactions she got on social media will make you think twice, though. Laughter and headaches come in equal shares.
Original setup can turn a wedding into an amazing opportunity to celebrate love, but a peacock in the picture started off with hilarious comments peppered with caution and warnings.
"Hi, ladies! I was wondering if any of you knew where I can rent a peacock for a wedding. Quite possible to walk down the aisle. Thanks," was the post with the unusual question, according to Sunnyskyz.
How did people react to the request?
The comments the post got will have you pausing between laughter and frowning, and they sure sparkled up plenty of emotions:
"Because who doesn't want their wedding vows drowned out by the screams of a giant angry folding fan," one user thought.
"I've heard a peacock scream. I can't imagine how loud they would be in a closed room. Bad idea all around," was another comment.
"This person has never actually met a peacock."
"Peacocks are not to be trusted."
"Hot Tip: if you can't afford a peacock but want the same end result, rent a flock of angry geese," was a funny thought.
"It would make a great drinking game. Drink every time a person screams."