Even though we tend to think dogs are the ones who guard and protect homes, cats can also give you wonderful surprises that will show how attached they are to their family. One cat decided to teach a snake some limits and didn't allow it to go anywhere near her family's house.
What are the details?
The plucky cat was not intimidated when the 4-foot-long snake hissed ominously. The kitty didn't budge from her place, knowing that as soon as she did that her whole family would be in serious danger.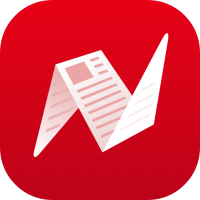 The family realized the snake was near, and they called for help, but the crews couldn't get there instantly. So, for 30 minutes, it was just the cat preventing the snake from coming in and hurting the family.
"Cat has prevented snake from entering inside for nearly 30 minutes till the Snake Helpline reached the spot," says the social media post about the one-of-a-kind kitty. She was just one year and a half and had lived with her family ever since she was born.
The crews from the wildlife helpline arrived after the crucial half-hour and they removed the snake that got so close to the house threshold. The snake was later released in a nearby forest.
Unpredictable, cuddly, soft, and tough, cats will never cease to amaze us. Their guard skills shouldn't be underestimated because kitties are brave and will stand up to protect the people they love. A forever home is not a place where they would let a snake get in.