A Florida woman started a revolution at a convenience store. She got a water bottle for a homeless man because it was very hot outside. When she came back in line she was shamed and attacked for her kind gesture. But a whole different reaction soon came.
What are the details?
Barbara Mack shared on social media how her compassion and attention met with a wall and then with kindred souls.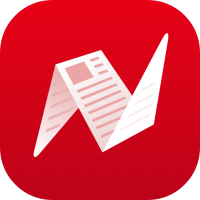 "I may have inadvertently started a revolution in the convenience store today," the woman shared. She was headed to the store to get a bottle of water for herself, but on her way, she met a homeless man sitting in the shade close to his bike.
He was shaking and had red skin. When she asked if he was feeling ok, he said he was only resting there. Worried he might get sick from the heat the woman went out of the line to grab another bottle of water. There were 2 people in front of her and she told the cashier that she was buying the extra water for the man outside.
When she got back in line, things got sour. The woman in front of her turned around and reproached her for "enabling the homeless person" and told her she was just wasting money. However, Barbara explained to her it was mid-nineties with humidity up to 80% and that a bottle of water could prevent an ambulance call. The other woman didn't care about that and added Barbara should be ashamed of herself, that giving money to homeless people should be illegal and someone should get the police.
Just when things seemed to get worse, the whole atmosphere in the grocery store changed. The attack only made the rest of the customers realize that compassion still means something.
The man at the front of the line told the cashier to add a sandwich for the homeless man to his bill. The one behind him asked for extra ice cream and the girl behind him asked for change for a twenty because "that guy could probably use some cash."
So, it went on until every person waiting in line got something for the man outside. And when Barbara got to the cashier both her water bottles were free. One because the cashier herself wanted to buy one for the homeless man and the second one for the good moment.
When she went outside to check on the homeless man, he was eating ice cream and drinking water, with a happy smile on his face and def shaky anymore.
"I sat in the car and drank my water and laughed with tears in my eyes, same as I'm doing now," she concluded.
Let's all keep in mind that homeless people are not bad people and that we can all be down on our luck sometimes and need help, smiles, and positive connections.