A woman was crying as she pulled into a parking spot. She was having a very bad day and didn't see anything bright waiting ahead. A fro-yo was her treat of choice to relax for a little while, but she had no idea that such a simple thing could lead to smiles and a lot of positive energy.
Strangers will surprise you and sometimes their little kind gestures can help you get up and move on despite challenges and rough times. The fro-yo moment did just that!
What are the details?
Frozen treats often give us a way to evade stress and sadness. And when tears come along for the ride it can be very hard to shake them off. A woman feeling upset and tearful decided to get herself a treat and just enjoy it for a bit.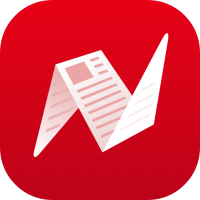 What she didn't know was that others saw she was sad and didn't want her to feel bad or give up. Strangers did an act of kindness that turned her whole day around and gave her a new reason to hope, according to Sunnyskyz.
As she pulled over while still crying she caught a glimpse of a teenage girl and her dad sitting in the car next to hers while she was crying.
She got out and walked through the parking lot and had her fro-yo treat. When she came back their car was gone, but she found a special surprise in her door handle.
There was a note and $10. "Your fro yo is on us. We hope tomorrow is a better day," the touching note said.
Whenever you feel defeated remember there's always hope and kind strangers. None of us is alone and you will find people who care about your sorrows, willing to give you a little push so you can beat any challenges and be happy again. Turn on your smile dial, things will get better!