A farmer wanted to pay homage to his much-loved aunt and created an astonishing love heart made out of sheep. More than anything, he knows she would have loved and treasured his gift.
The moving tribute was meant to show how much he appreciated her impact on his life.
What are the details?
Farmer Ben Jackson was stuck in lockdown, and he couldn't make it to his aunt Deb's funeral. The woman lost her battle to cancer and the farmer was hurt by not being able to say goodbye one last time.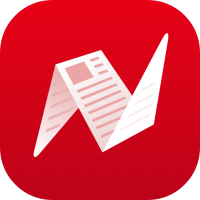 He didn't want to leave things like that, so he thought of a heartwarming tribute that would reach her wherever she was and show her how much he cared and that he appreciated every single moment she helped and guided him.
"Unfortunately, she didn't make it. At those times of grief, you feel really helpless, you don't know what to do, what to say. No one can prepare for that border closure grief, not being able to say cheerio or be there when she passes. It's pretty difficult," Jackson shared with the Guardian.
Then, while he was out feeding his sheep an amazing idea came to him. He had tried drawing shapes on the ground before and all the sheep would gather and match it.
So, this time, he made a giant heart and took all the sheep in for a loving, compassionate goodbye.
It took a few attempts, but the video that resulted was beautiful.
"The first time I tried it looked like an emoji, I tell you, and whilst my Aunty Deb had a good sense of humor, that wasn't exactly what I was going for," the farmer said.
After he created the heart and filmed the video by drone, he sent the footage to his family so they could add a song as background and play it at his aunt's funeral.
"It was very lovely to have it as part of a sendoff. It was certainly something that she would have loved and absolutely cherished," Jackson told the outlet.
"I'm not the only person who's doing it tough with the lockdown. It's a very, very challenging time. And knowing my Aunty Deb, if this sheep art – if it brought a smile to even one person's face, she would be a very proud aunty."