It's not just single people who are looking for love and affection. The dating app is becoming a new resource for cats and dogs in search of true love and a forever home.
An animal shelter has decided to start using Tinder to post profiles for lonely animals and help them match up with a great family sooner.
What are the details?
An Animal Welfare Association has teamed up with an advertising agency to take professional photos of their adoptable animals, as reported by Reuters. The agency also helped with writing Tinder profiles for the 15 animals.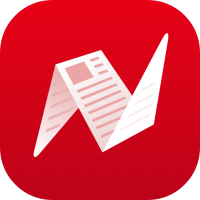 And people swiped right on! Jillian Moss from the animal shelter shared with the outlet how awesome the reactions were and that many people have already set the "first date" with their cats or dogs.
"The response is insane, it's exploding everywhere," she said.
"We hope that these animals really find a new partner, a "purrfect match" in the long term and not just for a few weeks," Benjamin Beilke, who is in charge of coordinating Tinder communication, said.
"There aren't only lonely souls among humans, but there are also a lot of lonely souls among animals."
The shelter is now processing several requests and doing interviews. They hope to find special homes for each of the single pets. Pairing them with lonely people in search of love could result in matches for a lifetime of devotion and fun memories!
When you find your paws match there's nothing that can ever separate you. Furry hugs and happy times are waiting ahead, with no conditions attached. Your new pet will love you and always stay by your side, no matter how hard life gets.