Could you imagine a shark posing for a selfie? And with a diver, he had no intention of turning into a meal a few seconds after?
Since sharks rarely take the time to get selfies this was bound to turn up great. And the giant smile doubled up by the diver will surely cheer you up. The biggest smile caught in a selfie awaits!
What are the details?
The moment when a diver clicked a perfectly timed selfie will stay in many people's memories as the biggest smile that ever showed up on an underwater camera.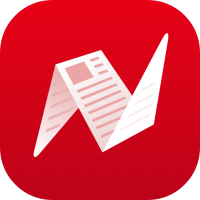 36-year-old William Drumm recently dived and met a whale shark. And since they often swim with their mouths open William made the same expression and they both took a great selfie.
The diver needed a few tries to get a good image. The Colorado man also explained that whale sharks are "amazing," according to Good News Network.
"Whale sharks (the largest sharks on earth) swim with their mouths open like this, to eat very small food that is floating in the water (much like baleen whales)," the diver explained on Instagram.
"There were millions of fish eggs in the water, which is likely what attracts all of these sharks every year. A whale shark can consume 30,000 calories or more per day, feeding on some of the smallest prey imaginable! We had so many amazing encounters with whale sharks, that I even had time to snap a selfie," he wrote.
"The conditions were amazing, and on the last day, there were so many whale sharks it was impossible to count. All day we had 20 or more of the sharks around the boat. I estimate that we saw at least one hundred on that final day."
This experience had a great impact on the diver and anyone seeing the photo can feel the positive vibes and just how unique every form of life is. And a smile is a smile no matter who does it!
"They swim pretty fast, so it took me a few tries. I felt so excited and honored to share the water with so many of them," he concluded.