Wildfires are threatening animals and very often their homes are gone, and they're left confused, with no place to rest, no food, and no water.
Several charities have set up special hospitals to look after rescued turtles and other small animals that made it out of the flames and are left all alone. However, no one thought particularly about butterflies.
As it turns out, one plucky butterfly got friendly with a worker and even took the chance to drink water out of his hand. This is surely the beginning of a wonderful friendship.
What are the details?
When you think of animals that need to be rescued and treated butterflies probably aren't at the top of the list. It often seems that they can just fly away somewhere else and be out of the flames in no time. But that's not always the case. Just like other animals they can be in danger if a whole area is surrounded by flames and there's no way out except through very dry land.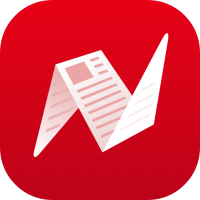 One beautiful butterfly was in great need of water and did something unexpected. Didn't wait for a puddle to show up or even for some raindrops or a lake. As soon as the butterfly met a rescue team it had to make a decision. Picking the right worker turned out to be its ticket to safety.
They first got friendly, with the butterfly sitting on one of the worker's fingers. After a few minutes, another worker suggested the butterfly could be thirsty.
And that was indeed the case! As soon as the water drops were on the worker's palm the butterfly dived right in. Drank it all and it felt like it was asking for a bit more. The little butterfly used up all its strength to fly away from the fire, but one friendly hand helped it get the nourishment without which it couldn't have survived.
Keep up the good work, butterflies are friends, and we can all help when they need us.