Having insight and imagination makes you see opportunities in places where other people wouldn't even look. And if you get keen on it you might just spot a new trend anywhere, even inside a bag of chips.
You just have to be careful not to crunch it away before you make your fortune and fame.
What are the details?
Rylee Stuart was happily going through a bag of Doritos when she suddenly stumbled on a very different chip. It looked like a puffed-up triangular pillow. The teen was about to scarf it down when she noticed the unusual shape and thought better about crunching it away.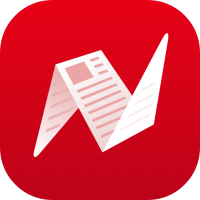 Instead, she posted on social media about it and asked her followers for tips on how to eat it. And their advice turned into a fortune.
They didn't give recipes to eat the unique chip, but they suggested she put it up on eBay to see how much she could get for it. And that's just what the teenager did. The puffy triangle chip had a starting bid of $0.99.
After a good dose of social media buzz, the "one of a kind" chip topped the auction at about $100,000. And during this time Doritos Chief Marketing Officer Vandita Pandey was also caught in the wave of reactions.
Rylee's singular chip earned her a $20,000 prize from the corporation in recognition of her "boldness and entrepreneurial spirit."
"It's been a whirlwind couple of days for Rylee and her family and we've loved following her story. We've been so impressed with Rylee's boldness and entrepreneurial spirit, so we wanted to make sure the Stuart family were rewarded for their creativity and love for Doritos," Pandey said for 9News.
"Dad is saying that since he bought the packet, it's his chip. But I ate the packet and found it, so I believe it is mine," a smiling Rylee shared with the outlet.
Her chip-scouting abilities certainly give a whole new meaning to the phrase "cashing in your chips."