Melissa Reilly found out about a website where she could rent out her backyard, which basically operated as an Airbnb for pools.
There weren't many listings at the time and the retired police officer and mother of four decided to create a profile and advertise her pool in Long Island, New York.
What are the details?
"Like many other hosts, we don't use our pool as often as we'd like. We figured what does it hurt to rent it out during the hours we aren't using it to make some extra money?" Reilly shared with Insider.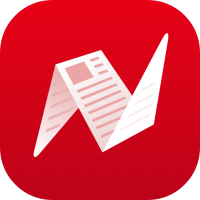 In 2019 Reilly got about 3 bookings per week for three months, but the pandemic changed the situation completely since people were seeking outdoor spaces to spend their time. So, last summer people booked her backyard through Swimply, the Airbnb for pools, four to five times a week. And for every booking, she got $125 per hour.
"A lot of people from New York City were coming to Long Island to rent a pool, and it made my heart melt when people said they could finally have a place to come and cool off or give their kids a place to have fun," Reilly shared with the outlet.
In 2020 Reilly said she made $7,000 a month and the whole summer was worth $22,000.
"When I saw how much we made, I couldn't believe it. That was one crazy summer to make that much by just sitting in our house while others have a great time in our pool."
The money helped her family catch up with bills, but most of it went right back into the yard for getting a pergola and lighting.
Did guests cause any issues?
Since nothing is ever perfect, Reilly did have problems with a few guests. She cleans the backyard herself and does the upkeep, but she shared with the outlet that having to put up with people who don't follow basic rules is quite tiresome.
Some of her guests left garbage despite a sign instructing them to throw everything out. And at one time she even had to call the police to remove people from the yard.
"I'd say 95% of people that rent our yard are great and follow the rules. You got to take the good with the bad," she said.
Overall, it's a positive experience for Reilly and her family.
"The money is good, and I just love seeing people's faces light up. It makes me feel so nice that I let somebody have that pleasure for the day," she concluded.