Four years ago, Danielle Crull rescued a stray kitten that she found in a forest in Pennsylvania. The spunky kitty has changed hundreds of lives since then by helping kids with eyesight issues feel confident about wearing glasses and eye patches.
Now famous for her glamourous glasses, Truffles works alongside her mom at her practice A Child's Eyes, in Mechanicsburg. The kitty focuses on infants, toddlers, and children in elementary school who often think that glasses or patches look scary.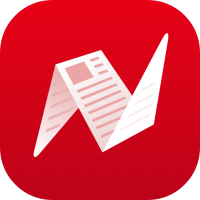 Many kids coming inside the practice have serious eye problems and need medications, so it's is only natural that they would be scared of anything coming close to their eyes. And that's when Truffles steps in.
"She is literally magical with little kids. It takes me at least half an hour to try and get to know them so they realize I'm not something to be afraid of, and Truffles will come strutting out from the back as if she knows exactly when I need her help," Crull shared with CNN.
The kitty hops up to the child, tilts her head up so her mom can put on a pair of glasses, and the whole atmosphere changes in a few seconds. No more tears or sobbing. The room is instantly filled with smiles and glasses don't look terrible anymore.
"The story that happens over and over is a little one is crying, and she comes out and I put glasses on her, and they immediately stop crying and laugh and put their own glasses on. It happens countless times, and it's just as sweet every single time," the cat mom added.
And Truffles doesn't do it only for medical purposes or for a fashion thing. The cat truly enjoys wearing them and often falls asleep with them on after refusing to take them off. Each day the kitty chooses one pair from her 20 unique glasses and happily walks around wearing them.
"If she had thumbs, she would do it herself, she actually loves it. She can take them off whenever she wants, but a lot of times she chooses not to," Crull said.
Truffles is an adorable kitty with a purpose. She makes a difference in the life of every child she gets to meet, and parents remember her as well.
Kindness, positive bonding, and a few purrfect moments of affection and style will go a long way to making each child determined to win over health issues and enjoy every minute.