Two Chick-fil-A restaurants in Decatur are shaving eight hours a week out of their open hours because they can't find enough workers. While there's no lack of customers, having no one to help them is a no-go. So, the eateries are forced to close early due to the shortage.
What are the details?
"Due to extremely short staffing, both Decatur Chick-fil-A restaurants will temporarily be closing at 8 p.m. We apologize for this inconvenience and hope to be back serving you at full capacity as soon as possible. Thank you for your understanding, and we hope to see you soon" the restaurants posted on social media.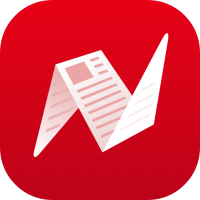 Both restaurants were previously serving customers until 9 p.m. Monday to Thursday and stayed open until 10 p.m. Friday to Sunday.
The Chick-fil-A website also points out that the two Decatur restaurants will not be offering the dine-in option for now. They only do delivery and drive-thru for orders. The dining-in and carry-out services are "temporarily closed." It is not clear if this is another consequence of the lack of staff or if the dining rooms are only closed for cleaning.
The two Decatur restaurants held a week of interviews in April, according to their social media post.
"We are now hiring at Chick-fil-A Decatur for all positions. If you're interested in joining our team, we'd love to meet you! We will be having Open Interviews April 12th - April 16th at both Decatur Locations! 9 - 11 AM & 3 - 5 PM."
The Southeast Decatur Chick-fil-A lists four open positions for full-time and part-time, day shift and night shift.
Several restaurants across Alabama are struggling to hire staff since many people left in search of higher pay, more benefits, and extra flexibility.