A group of school kids rounded up to make an amazing gift to a new dad. 37-year-old Jeremy King has impaired mobility since 2017 and he was very concerned about how he could help his wife Chelsie after she gave birth.
Chelsie, a teacher at Bullis School in Maryland, got several students onboard with designing a WheeStroll, a child seat that attaches to a wheelchair,
Only a few weeks after their son Phoenix was born, Jeremy got the surprise.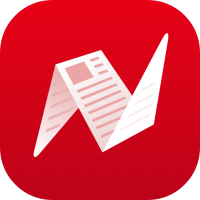 "I was emotional and elated because something like this really increases independence with my child. It has allowed me to experience things that I would not have been able to do before having the WheeStroll. It allows us as a family to have more freedom of movement," he said, according to Good News Network.
He was able to take his son out for walks and bond while using the pram-wheelchair hybrid.
"Being able to see Jeremy have some independence with our son is a gift. This surgery changed our lives drastically and we have worked very hard to accept, learn, and overcome those challenges but parenting is a whole new set of challenges. It has given us the ability to do something simple like take a walk as a family; something that a lot of families don't have to think twice about," Chelsie said.
Three months after they got engaged Jeremy went through the eight-hour surgery which resulted in impaired mobility.
"I was very concerned with the safety of myself and our child especially with Chelsie having to potentially support both of us. It played on my mind constantly which is why it was important for us to find things to help," he said.
While the couple searched for something useful with no luck, Chelsie asked her friend, innovation lab coordinator Matt Zigler, for input. She wanted to know if he could create something that could be attached to Jeremy's wheelchair so that he could hold their child outside.
"He had the idea to throw this to his 'making for social good' class and I thought that was an amazing idea."
The group of students who undertook the project interviewed the family and local fire department workers involved in car seat installation training.
"It was a very emotional experience because I never thought I would be able to do something safely like taking a walk with my child," Jeremy said.
The WheeStroll was finished just in time for the baby's birth and within a few weeks Jeremy was already taking Phoenix out for walks.
"We hope that people will see this story and know there are ways around their challenges and can build this for themselves at a low cost. I want to personally thank the students for taking my situation into account and developing this amazing device."