The Oreo Cookie Shake is making its way back to Applebee's thanks to country singer Walker Hayes and his song "Fancy Like." The song published on TikTok name-dropped it in the lyrics and the video created such a buzz that the restaurant chain decided to bring the desert back.
Employees, customers, and online users couldn't be more delighted!
What are the details?
Applebee's president John Cywinski shared with CNN that the restaurant will be capitalizing on the song's popularity and have the desert available for everyone who loves the song.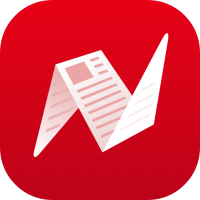 "There's a window of opportunity when you have a cultural phenomenon like 'Fancy Like,'" he said. Cywinski also pointed out that there will be several ads highlighting the shake's return on the menu and that ingredients are being sent on the clock to several locations so they can offer the drink to customers.
"The song created buzz and chatter and among team members and guests. We do have people singing it and dancing to it in our restaurants. We love being part of the conversation," he added.
"Fancy Like" got very popular on TikTok after the artist, Walker Hayes, uploaded a video of himself and his daughter dancing to the song, as American Songwriter reports. The song has been used by countless users since then and it features in at least half a million other videos on TikTok.
"We fancy like Applebee's on a date night, got that Bourbon Street steak with the Oreo shake. Get some whipped cream on the top too, two straws, one check, girl, I got you," Hayes sings in the video.
Songs trending on the app often get on the Billboard 100, making TikTok the best place to promote new songs, according to Insider.