A woman named Latha shared how a random act of kindness completely turned her life around. The amazing story starts with one question, "What's one small unimportant decision that you made that changed the trajectory of your life?"
The video that follows gathered more than 10 million views on TikTok and won't fail to make an impression on you too.
What are the details?
Latha chose to get a ticket for the man who was waiting behind her in line at Norton Art Gallery in Florida. 7 years after the kind gesture they're married and have 2 kids.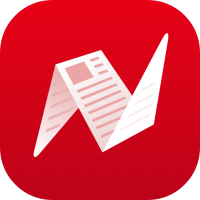 That $5 ticket brought her years of happiness and a love story like no other.
"I found out that tickets were only going to be $5 when I originally thought they would be $10 each, so I told the lady who was selling tickets that I wanted two. One for me and one for my friend behind me. The lady said it was nice of me to get him a ticket, but I was like, no it's cool, he's going to buy me dinner later. We walked away from the desk, and I say 'hey, I'm just kidding, I just wanted to do a random act of kindness,'" she recalls.
However, the surprise was on her side when she heard his reply.
"This handsome man turned to me and said, 'I don't know about buying you dinner later, but I'm a Professional Chef and I would love to make you dinner sometime.'"
And that's how their love started. They have been together ever since and now have a wonderful family and many memories to treasure.
"Yes, this is the Chef I bought a ticket for at the Norton years ago," the woman shared on Instagram.