While many cruise ships include water slides, many of them don't have songs, characters, and special effects. The Disney Cruise Line Wish ship will be a unique experience in many ways, and you will get to do things that are just not possible on other ships.
Here are the amazing things you will get to try on the wonderful trip:
1. The Wish will have the cruise line's first two-story guest suites
There will be exclusive two-story suites on the ship. These will be themed to Disney's "Sleeping Beauty," and are called Princess Aurora Royal Suites and Briar Rose Royal Suites, according to Insider. Each has two master bedrooms, stained glass artwork, a private hot tub on the veranda, and floor-to-ceiling windows.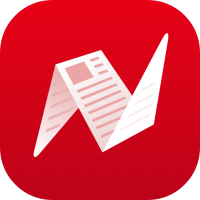 There will also be a third two-story suite called the Wish Tower Suite, which is the first suite located inside the ship's funnel. It is themed around "Moana" and will offer 2,000 feet of leisure living space.
2. Kids can design their own rollercoaster and take a virtual ride
The Oceaneer Club for kids has been revamped for the Disney Wish. This will be the first time that the club includes the Walt Disney Imagineering Lab.
"It's really taking our young cruisers behind the scenes and looking at how we create the magic and how we use our imaginations," Claire Weiss, a creative director with Walt Disney Imagineering, explained.
3. Disney Grand Hall with a turn
The castle-inspired Grand Hall won't just have a balcony for character meet-and-greets. It will also include a slide through which kids can get to the Oceaneer Club right from the ballroom.
4. Northern Lights recreated during a "Frozen" dining experience
On the Wish, dinner will take on a whole new meaning. Meal and a show are included in the dining experience Arendelle: A "Frozen" Dining Adventure.
And it's not about watching a show while eating. Guests will be part of all the fun.
"We're going to be bringing to life the engagement celebration that our guests are invited to between Anna and Kristoff," Jimmy Lynett, a Disney Cruise Line cruise director, said.
Sing-alongs, table-side activities, and aurora borealis light effects are all to be expected.
5. Meal among the artifacts also a choice
The Wish will have another restaurant called 1923, named after the year that The Walt Disney Company was founded. This restaurant celebrates the golden age of Disney animation and it will include hand sketches, models, and other treasured relics.
"Guests will reside in this high-style Hollywood grand environment, but they will be surrounded by the instruments, the tools, and the history of The Walt Disney Studio," Weiss added.
Asian, European, and South American-inspired dishes will be on the menu.
6. Exclusive theater shows
Two new original stage shows will be developed exclusively for the Wish cruise ship. The themes and the storylines haven't been announced yet. The shows will be playing along with a new version of "Disney's 'Aladdin' — A Musical Spectacular."
The stage for the performances will be set in an enchanted forest theater inspired by "Fantasia."