The "Queen City" is known for its delicious barbecues and comfort food, but there's a lot more to explore and taste. Brunch, bacon, cocktails, or Southern food can all taste amazing if you know where to go.
When you're out searching for a teat or an appetizing meal tracking your steps in the right direction will add flavor and delight.
Here are the places you shouldn't miss in Charlotte, according to Insider:
1. Nibble food perfected at Original Pancake House
This is one of the most appreciated breakfast locations in the city. The Original Pancake House can be found in SouthPark and midtown.
They both open early and close just before lunch hits, so don't sleep until noon if you want to try their omelets, pancakes, salads, and crepes. And they're all coupled with the freshly brewed coffee that raises spirits and adds energy.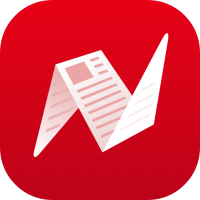 2. Seasonal options and amazing vibes at LittleSpoon Eatery
If you want to go for brunch, this is the place to get your fix. Their menu is updated often with regional and seasonal dishes, so you won't ever get the chance to be bored. And the atmosphere is something else entirely. If you spot the cinnamon-toast brulee on the menu don't skip it.
3. Lunch at the "happiest place on earth"
The Optimist Hall used to be an industrial complex, but now it hosts specialty shops, bars, and eateries. It's a fun place for your midday meal and you can definitely spend a few hours checking out the different offerings after you've had lunch. The Dumpling Lady is one of the first places you should try.
4. Treat yourself to hot and fresh doughnuts
Anytime you happen to be in the NoDa neighborhood, make sure to get a snack or treat from Reigning Doughnuts.
The flavors for the tasty treats change every day and they are handed from the walk-up window. Keep in mind that all doughnuts are cooked to order, so you won't ever have to deal with rancid or stale bits. Every doughnut is guaranteed to be fresh and hot.
5. Uptown dinner at a traditional Southern place
For the last meal of the day head for Mert's Heart and Soul. They serve traditional Southern dishes, and their cornbread is amazing.
6. Sweet tooth at all hours
You can satisfy your sweet cravings even late at night at the Crave Dessert Bar. They serve flavorsome treats in a cozy, chill-out atmosphere. Don't forget that this is a 21-plus establishment.
7. Don't go without giving Amelie's a chance
Amélie's French Bakery is a staple in Charlotte. Its deserts are unique and it's open for most of the day. Try their tarts, cakes, pastries, or the spectacular rainbow macarons.
The bakery in NoDa is open every day unless there's a blizzard in winter.
Which one is your favorite place to eat? Can you think of other restaurants to add to the list?