Dr. Akila Subramaniam, a maternal-fetal medicine specialist at the UAB Hospital, has seen some of the most complicated pregnancies in the state and some of the surrounding other four states, but what's happening now is beyond anything she has ever experienced.
The hospital has 39 pregnant women with COVID-19. 10 of them are in the intensive care unit and seven are on ventilators. And the way the infection affects delivery and chances of survival is heart-breaking.
What are the details?
Dr. Subramaniam shared with The Daily Beast what it's like to look after pregnant women affected by the virus while so many new cases appear every day.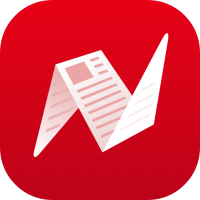 "It's a little bit more challenging where we have to deal with ultimately two patients as opposed to one, and what we do for one can harm the other. The majority of patients want everything to be done for the baby, but that's really hard when you know that some of those things done for the baby are really putting mom's life at risk," the specialist said.
And choices can be lifesaving or the reverse. It all hangs on a thread.
"It's really hard to talk to a patient who's on high flow, nasal cannula, struggling to breathe and ask them, 'Well, what do you want us to do? Do you want us to do a C-section to potentially save your baby? That may end up harming you, you might die…Do we focus on you? Do we focus on the baby?'"
When pregnant women are intubated, they're often faced with a scary reality. They may wake up and see that they've delivered a baby and have no recollection of those moments.
"Oftentimes these women are intubated. So, we're getting consent either before they have had the tube put in their throat, or from a partner, or we're doing it emergently with two physicians. I can't imagine how scary it must be to all of a sudden wake up and know that you had a baby, and you had no understanding of what that was like. It sounds terrifying, but that's what is happening."
There is also a significant difference between pregnant women who had the immunization shots and those who are not vaccinated.
"If you were to talk about how pregnant women are doing, we need to talk about vaccinated pregnant women, and then we need to talk about unvaccinated pregnant women differently… What we're seeing, at least in our patients that are in our ICU and in the patients that are in our labor floors needing additional oxygen, is they are unvaccinated. We don't have a single patient in the ICU who has completed the vaccination series. All I can say is get vaccinated. I'm not saying you can't get COVID, I'm not saying you can't give your friends COVID, but hopefully, it will keep you out of an ICU," the doctor concluded.