A 13-year-old teenager is accused of killing his mother and then calling 911 for help. The woman was 37 years old and a Navy veteran.
The terrible incident took place in Warner Robins and the juvenile was taken into custody on charges of aggravated assault and murder.
What are the details?
Officers responded to a shooting reported at a house in Warner Robins at about 1:27 p.m., on August 13. Dominque Bowers was found dead at the location. The victim had a gunshot wound.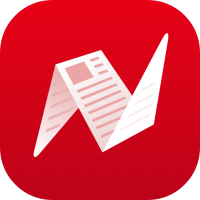 Before the crews arrived on the scene, 911 dispatchers warned them that they were talking to "the possible suspect" regarding a report on shots fired at the residence, as stated in an official post on social media.
The woman's son was found in the 300 block of Old Perry Road. The teenager was arrested and is now charged with assault and murder. His identity has not been released and he has since been booked into the Crisp County Youth Detention Center. The motive that triggered the shooting is not known.
According to NY Daily News, the victim "was a former Builder Petty Officer 2nd Class in the U.S. Navy and had worked for the Virginia Department of Transportation after studying psychology at Roanoke College. She was also engaged."
The investigation of the incident is active, and Detective John Richards is in charge of uncovering what happened to the victim.
Anyone who has relevant information about the shooting, can give details about the relationship between the mother and her son, knows what started the whole incident, or can offer video footage is asked to call Detective Richards at 478-302-5380 or Macon Regional Crimestoppers at 1-877-68CRIME.