Dozens of people marched through downtown Fort Worth on Saturday asking for a mask mandate to be put in place for all students. Virtual learning options were also on the list of requests.
The demonstration took place after more than 1,000 students, teachers, and support staff are quarantined for getting infected with COVID-19 or being exposed to the virus.
What are the details?
Over 40 parents and students gathered to urge a vote for the mask requirement and to bring in added safety measures in schools, as The Star-Telegram reports.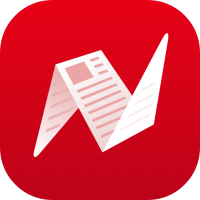 The group also asked for a virtual academy with dedicated online teachers for all K-6 students, most of whom can't have the vaccine. They held up signs saying "Protect FWISD Families" and "Trust science, mask up," while standing on the Tarrant County Courthouse steps.
Board member Roxanne Martinez believes that the community's safety is at stake without clear COVID-19 protocols.
"I'm here to protect kids. I'm here to protect our community. We have to do that together," Martinez said for the outlet.
Fort Worth resident Wallace Bridges shared his concern as a dad who wants to see the school board take a stand and protect children.
"You're elected to office to make hard choices. When it comes to protecting our kids, I'm going to err on the side of caution," he said.
The march continued on MainStreet and Houston Street, while everyone taking part in it was chanting for board president Tobi Jackson to call a vote on masks. Many of the people gathered there said they will be attending all upcoming school board meetings.