A shoplifting incident had unexpected consequences on Saturday. From threatening and shooting at a Dallas police aircraft, to facing a SWAT team and shutting I-30, the robbery turned into a full-sized crime operation, according to the police.
What are the details?
Officers got the emergency call reporting a robbery at about 12:30 a.m., on Saturday. The crews went to investigate the incident that took place in the 5300 block of Bernal Drive, close to Singleton Boulevard, as The Dallas Morning News reports.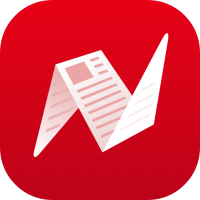 When first responders got to the location, they found a 43-year-old man who confronted them while pointing a gun at his head. Officials later found out that the suspect had just come out of a business after threatening the security guard there with the same gun. The guard had approached him because he saw him stealing several items.
More officers came to the scene and a helicopter was also sent out. When the helicopter appeared on the scene, the man shot several rounds toward it. They all missed but it was a dangerous situation.
After that, the authorities had to close off the westbound side of Interstate 30 at Walton Walker Boulevard and a SWAT team was called to intervene. At 3:30 a.m., almost three hours since crews initially came to the location, the man surrendered to SWAT officers at 2525 Sea Harbor Road. The area where he turned himself in was a short distance away from the place where it all started.
The man's name hasn't been released yet. It is expected that he will be charged with assault on a public servant, attempted destruction of aircraft, and aggravated robbery, based on official reports.