NYPD is searching for a man who fired into the Harry Potter store in the Flatiron District. The gunman was masked, and he shot through the glass doors.
What are the details?
The shooter approached the Harry Potter store on Friday, at about 2:55 a.m. Police revealed that he shot through the glass door, startling the security guard.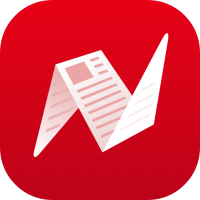 Detectives interviewed the security guard and found out that he heard a commotion at the rear of the store on Broadway. When he went to check what was going on he spotted the gunman who pressed his face to the window and said, "what's up now?" After that, he fired several times, according to Fox News.
The security guard immediately took cover as the glass shattered everywhere around him. Two witnesses who were in a building on Fifth Ave. told officers that they had seen the suspect coming out of a black Mercedes Benz. The attacker was wearing a ski mask and was carrying a gun.
After firing multiple rounds, the suspect got back in the car and drove off in a hurry. Authorities haven't given a description of the suspect yet. The good news is that no one was injured in the sudden shooting that took place at night.
The Harry Potter store that was attacked was located at 935 Broadway and it was open since June. It has three stories, 20,000 square ft. and is packed with Potter and Fantastic Beasts products, including wands, candy, and a Butterbeer hall.
Anyone who has relevant information about the shooter is asked to get in touch with NYPD as soon as possible.