The Orlando Utilities Commission asked all residents to conserve water due to a shortage of liquid oxygen brought about by the COVID surge.
COVID cases went up so fast that residents will need to use water very carefully so oxygen supplies can be saved for sick patients.
What are the details?
The city's Utilities Commission issued a request to all residents on Saturday to avoid watering their lawns.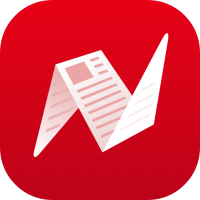 The reason cited was "a shortage of liquid oxygen linked to the surge of COVID-19 inpatient treatment," according to The Daily Beast. If Orlando residents don't comply with the request and don't do their part to cut back on water usage, the commission stated that "water quality may be impacted."
Linda Ferrone, the commission's chief customer, and marketing officer added that the commission might have to issue a boil water notice if things don't get better.
"The call to action for every single one of us is simple: conserve water by limiting the watering of lawns and washing of cars and get vaccinated. At this time, we believe if our community takes these immediate actions, we'll be able to mitigate the impacts on our water supply. This is another impact of the virus continuing to surge in our community. And it's another result of what happens when residents do not get the vaccine and become critically ill, needing medical support and treatment," Orlando Mayor Buddy Dyer said in a post on social media.
The high number of COVID infections coupled with an increase in the use of supplemental oxygen to combat the infections has caused a shortage in the liquid oxygen the OUC generally uses to purify its water. On the commission's website, it is explained that up to half of the 90 million gallons pumped each day would need to be conserved.
The OUC is asking about 400,000 customers to reduce their water consumption for the next two weeks. Besides avoiding watering lawns, people are also urged to lower water pressure, take shorter showers, and wash their cars less often. Irrigation operations at parks and ballfields have been halted as well.