A mother hit by a speeding bicyclist on the Upper East Side said the police haven't treated her kindly at all. She wished officers had been as nice to her as the strangers who rushed to her aid when she was in pain.
What are the details?
Mary Young was struck while she was crossing York Avenue. She was on her way back from an appointment with a doctor at New York-Presbyterian/Weill Cornell Medical Center, according to the NY Post.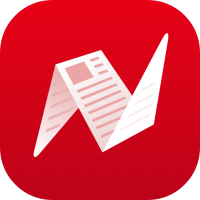 "I fell backward. I slammed my head against the pavement. When I tried to get up, the pain in my back was so excruciating," the woman said for the outlet.
The cyclist yelled at her for being slow, then took off without looking back.
A group of students at Weill Cornell Medicine was close to the place where the woman was hit and jumped to her rescue. Two of them went to a hospital emergency room and came back with a wheelchair. Another student stayed by her side until her son arrived.
"He'll be an outstanding doctor. His kindness, I'll never forget it," the 62-year-old woman said.
Unfortunately, the mother got a very cold response from the police when she reported the incident. NYPD told her son that the report could only be filed in person, so he had to take his mother back to the city while she was in pain from bruises and a spinal fracture. At the 19th Precinct, the woman was given a form to fill and mail to Albany.
"They said we're not going to investigate this. They said the chance that the cyclist is insured is so low. My son was fuming. I was in agony in the car," the woman recalled.
"It was very evident that this was just not important to the police," Young added.
The woman is still in pain and the hit-and-run incident left her unable to go up the stairs in her home.
"I've lost months of my life. This is not acceptable," she told the outlet.
An NYPD spokeswoman only stated that the department is "looking into the matter."