A Fort Worth teenager got upset about who was going to cook dinner. The boy didn't hesitate to punch his uncle 20 times in the head and arms. He has since been arrested and taken to a Tarrant County juvenile center.
What are the details?
The teenager attacked his uncle on Wednesday afternoon in Fort Worth. When his mother tried to intervene, he turned on her and hit her in the back of the head, as The Star-Telegram reports.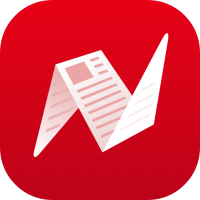 The uncle managed to block most of the blows coming from the 15-year-old boy, but officers noticed several marks on him. The mother needed stitches for her wound. District Judge Alex Kim ordered the 15-year-old boy to be held for at least 10 days at a detention hearing.
The boy's name was not released. The hearing on the case was brief and it was conducted on Zoom at the Scott D. Moore Juvenile Justice Center in Fort Worth. The boy's parents came for the hearing.
The teenager has no previous juvenile criminal history, as the judge pointed out. The attack occurred at the family's home in Fort Worth. The uncle is currently living with the boy and his parents.
The teen reportedly started arguing with his uncle and the conflict soon turned into a physical confrontation, according to official reports. When she tried to stop her son, the mother was hit too. The uncle was able to restrain the teenager until authorities came on the scene.
At the hearing, the judge read out a report that emphasized how the whole family feared the teenager's aggressive conduct. Kim added that the teenager had no history of mental health issues. However, the family's lawyer told the judge that his parents plan to take their son home and then to a doctor.
The judge decided that the teen should stay with the juvenile authorities for the time being due to the high level of aggression toward his family.
"I don't know what happened that he got so mad at his uncle and mother. I've discovered my son has a problem," the boy's father said for the outlet.