The father of a kindergarten student in Franklin, Tennessee, caused a wave of reactions after severely criticizing other parents for their opposition to masks during a school board meeting.
Justin Kanew castigated other parents over their view of masks and made it clear how he feels about the "religious exemption" to the need to protect others.
What are the details?
The meeting was full of chants from anti-mask activists and outside there was a crowd of demonstrators rallying to oppose the mask mandate.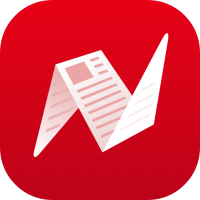 One demonstrator even shouted that there was "a place in hell" for those who are in favor of wearing masks.
Justin Kanew identified himself as the father of a five-year-old student and went ahead to give his opinion on the option to avoid masks.
"I'm a dad of a new kindergartener and her first day was right after the chaos last week. She went to school, and she was one of just a few kids in her class wearing a mask, which made her ask me why she had to. My answer was: 'Because we want to take care of other people.' She's five years old but she understood that concept, and it's disappointing that more adults around her can't seem to grasp it," he said.
The father also criticized the "religious exemption" often used by people who wish to give up masks.
"I asked a pastor friend of mine, and he was very clear there is no actual biblical justification for using the Bible to get out of a mask mandate passed by a majority of this elected board. But thousands are doing it anyway, calling it a religious exemption, which is frankly just sad. Avoiding masks is not in the bible, but taking care of others is," Kanew said.
"Now today we have Governor Lee's executive order to allow opt-outs, which is government overreach undercutting a local decision. If you only like democracy when it goes your way, you don't actually like democracy," the man concluded.
The man also posted on social media after the contentious meeting.
"If we're wrong, you wore a mask. Whoops, sorry. If you're wrong, your kid gets sick or someone you love dies. Seems like a pretty simple choice."