A white Iowa woman who drove her SUV into two kids admitted she was trying to kill them because of their race. She was sentenced to 25 years in prison on federal crime charges.
What are the details?
Nicole Poole Franklin had already gotten 25 years in jail on state charges for attempted murder for the attacks that took place on December 9, 2019, in Des Moises, according to Fox News.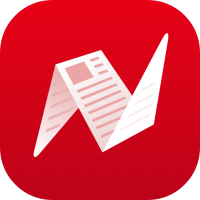 In a separate federal trial, U.S. District Judge Stephanie Rose sentenced the woman to spend 304 months in prison, which is 25 years and 4 months. Poole Franklin, 43, pleaded guilty to the hate crime charges.
The two sentences will run concurrently but she will stay in prison longer because the federal system does not allow parole. Poole Franklin went after a 12-year-old boy and a 14-year-old girl due to their ethnicity. They were both going to school at the time the woman attacked them.
Prosecutors stated that the woman first struck the 12-year-old Black boy. She said she ran him over because "he's just like ISIS and he's not supposed to be there and he's going to take me out." She almost hit his sibling who was walking close to him.
Just a few minutes after the first attack, the woman drove on a sidewalk and struck a 14-year-old Latina girl. The teenager had many bruises, a concussion, and cuts. Poole Franklin said she hit the girl because she thought she came from Mexico and was "taking over our homes, and our jobs and wasn't supposed to be in the country," as the filing mentions.
The woman drove off in a hurry from both locations after hurting the kids. She was eventually taken into custody when she stopped at a gas station and called an employee and another customer racial slurs.
"Holding Poole Franklin accountable, not only for her intentional actions, but for the malicious beliefs behind them, is what our justice system should be, and a must to provide just punishment, afford adequate deterrence, and protect the public from further crimes by this defendant," prosecutors concluded.
The woman's public defender argued that she had "severe pre-existing mental illnesses that were exacerbated by numerous extremely difficult life events hitting at nearly the same time and with some of the worst aspects of the culture acting behind the scenes and further poisoning her mental state."
Before committing these hate crimes, Poole Franklin had gotten away with stabbing her boyfriend in the chest in 2017 and threatening another man with a butcher's knife just a few months later.