Rescue teams in Tulsa, Oklahoma, went swiftly to the place where a dead body was reported. They set out to recover the "victim" from the Arkansas river before the water could claim the person.
Imagine how they felt when they got close and realized the victim was breathing and feeling relaxed and rested! A man just felt like napping on a warm sunny day.
What are the details?
Napping on the river may not be an everyday thing, but it certainly works great for chilling out on long lazy summer days. The Tulsa Fire Department shared footage of the incident that took place on August 18. It shows the rescue workers arriving at the location and then doing their best to reach the "body" fast.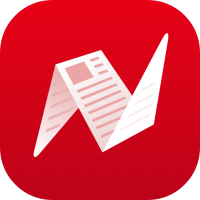 The crews get into a kayak to approach the so-called victim. Their target is a fully-clothed man who appeared to be dead since he wasn't moving at all. The man was lying in a shallow part of the river, so drowning was very unlikely.
At some point, he must have heard them approaching and he sits up. Imagine the surprise when they saw the "body" was alive and well and looking back at them!
The man had simply taken a long nap and was totally relaxed while out on the water. And if he was taken for dead, it just means he was totally at his ease taking a well-deserved rest. The man evaded the scorching sun and while he was outside dreaming away crews were gathering for a rescue mission, possibly even a murder investigation!
"We launched a boat and discovered that the man was just laying in the water. The river is low, but still potentially dangerous in areas. Please stay safe and find alternate ways to stay cool!" is the recommendation from the Tulsa Fire Department on hot days.